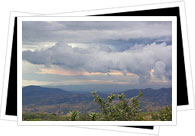 How much do you know about Costa Rica?
Many people come to this tropical paradise just to beach it, which is understandable when you look at the dazzling coastline, but Costa Rica has much, much more to offer. Did you know that Costa Rica is the oldest democracy in Latin America and that it has no armed forces? Or that on the eastern coast English Creole is spoken in addition to Spanish? How about the areas most affected by the rainy season or the different kinds of food available throughout the country? Get clued up on everything Costa Rican, from wildlife to cuisine, climate to history and politics, the About Costa Rica section is here to help with informative and bite-sized chunks of information!
Just click on the relevant link to find out more...