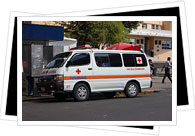 To ensure you get the most from your Costa Rican adventure you should always be aware of possible health hazards and make sure you take appropriate safety precautions to avoid any dangerous situations.
Costa Rica has been branded the safest country in Latin America and the fact that it has functioned so well without an army since 1948 says a lot about the society and nature of its people. However, it cannot be ignored that crime rates are rising in Costa Rica and this is a knock-on effect from the huge influx of foreigners that arrive in Costa Rica each year. Very popular coastal resorts like Playa Jacó are having an increasing number of problems with drugs and prostitution whereas the Limón province on the caribbean coast has the highest crime rate in the country. This said, Costa Rica is still a lot safer than many other destinations and perhaps just requires being a bit streetwise and a bit of common sense to avoid falling into any undesirable situations.
Health & Safety Measures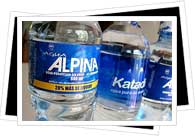 Water: It is advisable to avoid consuming tap water at all times during your trip. Always buy bottled water and ask for your drinks without ice as this will invariably be made from tap water. It is also worth brushing your teeth with bottled water to avoid any nasty tummy upsets. Be wary of salads and fruit and vegetable which may have been washed in tap water.
Always take plenty of water with you wherever you go - especially on long excursions as you may find yourself in very remote areas with no facilities. It is also worth taking supplies, especially if you will be spending one day or more in a national park.
Before leaving it is worth stocking up on antibacterial handwash that doesn't require the use of water. These little bottles of germ killing gel can be a life saver when you find yourself in a badly stocked bathroom or in the middle of a National Park.
Be sure to cover up in the midday sun with a hat, long sleeved clothing and keep slapping on plenty of suncream.
Pack carefully; Be prepared for everything! No matter what season it is when you visit Costa Rica you are likely to encounter extreme weather conditions. Bring loose, cool clothes as well as warm fleeces which you will be grateful for if you find yourself at high altitudes. The dry season can still see heavy showers so be sure to take waterproofs and an umbrella. If you are planning on hiking, make sure you take good quality walking boots with ankle support.
Always take a medical kit which should contain antiseptic cream, a sterile syringe, bandages, rehydration sachets and immodium.
Make sure you bring a large quantity of insect repellent containing DEET, especially if you are spending time in the rainforest.
Book an appointment with your doctor one month before you go to Costa Rica so that you have time to get any injections that may be required or start a course of malaria tablets if necessary.
Swimming/ Surfing: Be sure to check beforehand if an area is suitable for swimming and/ or surfing. Some beaches or rivers have very strong current or dangerous waves. Others are frequented by sharks or alligators and are unsafe for people.
Hiking: ALWAYS check your route with a ranger before setting off as turbulent weather conditions can alter footpaths or make hiking very dangerous.
Driving: Pre-plan your route before setting off and if possible, check with a local as maps can often be inaccurate or roads can be closed off without advanced warning. It is unadvisable to drive at night as roads are often unpaved, unlit and with many potholes. NEVER leave any valuables in the car.
Earthquakes and Volcanoes: Whilst it is hard to preempt either of these things occurring, keep an eye on the news if you are heading to an active volcano and if in doubt, ask a local for advice.
Keep your money in a money-belt underneath your clothes and never take out more than what you need for that specific day. When withdrawing cash, choose an ATM in a public place. If possible leave all valuables in a safe and be discrete with cameras, mobile phones, mp3's or other expensive items.
It is advisable to carry your passport with you at all times, which you should also keep in a money belt. You should also keep a photocopy of all important documents in a safe place.
Useful Contact Numbers in Costa Rica
Emergencies (ambulances): 911 This number is fully operative anywhere in the Central Valley. Outside this area (i.e, in Guanacaste or Limón provinces) if you ring this number you will be redirected to a local station. All operators are fully bilingual in at least Spanish and English.
Fire Station: 118
Police: 117