Explore the province of Cartago, Costa Rica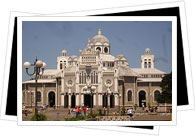 Cartago Province Highlights
Cartago City
A buzzing metropolis which, despite no longer being the capital, is still a good example of modern urban Tico life. The Basilica de Nuestra Señora de los Ángeles puts Cartago on the map as a religious centre. Built in 1639, it has survived many earthquakes and houses 'La Negrita', the patron saint of Costa Rica. An important Costa Rican festival, Virgen de los Ángeles, takes place here every August.
Las Ruinas
Iglesia de la Parroquía) is a main attraction to the city. This church was originally built in 1575 but was not particularly earthquake proof. Every time it got knocked down it was painstakingly rebuilt until the enormous earthquake of 1910, from which it has never recovered.
Irazú Volcano National Park
This national park is home to the highest volcano in Costa Rica at 3,432 metres. After the enormous 1963 eruption which destroyed many homes, Irazú has been calm. There are two craters, one of which is 300 metres deep and the other which is renowned for its eery ambience and colour changing water. The Cartago province is also home to the Chirripó National Park. See the section on Costa Rican National Parks for more information.
Valle de Orosi
The Valle de Orosi is located to the southeast of Cartago city. As well as producing a copious amount of coffee, the valley is a stunning area to explore with unbeatable mountain views, orchid gardens, pretty chuches and thermal pools. Similarly, the Lankester Gardens, just 6km southeast of Cartago, is a beautiful spot to enjoy Costa Rica's wide range of plants, especially orchids.
Turrialba
Turrialba is a pretty town with lots of opportunities for watersports, especially white water rafting and river kayaking. It is also a perfect place to begin your exploration of Guayabo, Costa Rica's main archeological site.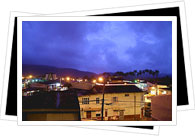 Guayabo
Guayabo is located 19km northeast of Turrialba and is said to date back to 1000BC. It has not been excavated in its entirety and archeologists are still not totally sure of Guayabo's history. We do know that it was abandoned around 1400AC although the reason why remains a mystery. Whilst there are no pyramids or structures as impressive as those found in Aztec or Mayan sites, remains of pottery made from jade and gold have been found, as well as roads, aqueducts and intricately detailed carvings of Costa Rican wildlife. Guayabo is an interesting place to visit and is rarely frequented by tourists so a visit to the site can make for a refreshingly quiet and secluded trip.