Limón Province Highlights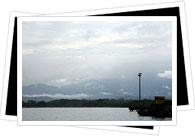 Puerto Limón
This is the capital of the Limón province which operates around the exportation of bananas. The best thing to do in the city is relax and go with the Caribbean flow. Visitors to Puerto Limón can enjoy Playa Bonita (only 4km to the northwest) and expert surfers should take the boat across to Isla Uvita to catch some waves. Check out our Puerto Limón city guide for more information.
Puerto Viejo
Puerto Viejo is a little gem in Limón province. Whilst tourism has most definitely hit this town, it has the most incredible atmosphere and life. Definitely the best place to party in the region with a huge selection of restaurants serving up tasty afro-caribbean cuisine, chilled out bars and hardcore clubs to dance the night away in. And when you surface the next morning there is plenty of fun stuff to do. Surfers will be in their element with great waves at Playa Cocles and Salsa Brava, whilst subathers can just enjoy the breathtaking beaches or indulge in a bit of snorkling or scuba diving.
Manzanillo
This beautiful area was made into a refuge in 1985 which has ensured that it is untouched by mass tourism and unsightly buildings. There are small log cabins to stay in, a beautiful white sand beach for snorkelling, surfing and sunbathing. There is also a luscious forest to explore - take a sunrise tour to see some unforgettable Costa Rican wildlife.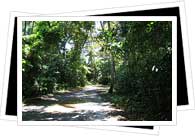 Tortuguero National Park
Tortuguero National Park is famous for being one of the most important nesting sites for Green Sea, Hawksbill and Leatherback turtles. Normally the nesting takes place at night when you can only go on the beach with a guide but it is well worth it to witness this incredible sight. Tortuguero also showcases an extremely rich biodiversity with 300 species of bird including the great green macaw, plus 57 species of amphibian and 111 types of reptile.
Cahuita National Park
The Cahuita National Park is also found in the Limón province and marks the spot of the first settlement on the caribbean coast. This is the perfect place to snorkle and admire over 500 species of fish, gorgeous coral reefs and two old shipwrecks. Click on the link for more information on these parks and all of Costa Rica's national parks.
Despite it being quite difficult to get to, wildlife lovers should not miss an opportunity to visit the Refugio Nacional de Vida Silvestre Barra del Colorado, Costa Rica's largest wildlife reserve. Home to many endangered species and bursting with amazing flora, fauna, sparkling rivers, lakes and lagoons. You can also try your hand at many activities in the reserve, like canoeing, kayaking and fishing. The reserve straddles the Nicaraguan border and it is advisable to carry your passport with you.